Tweet
When browsing people's chat profiles online, I notice that people have their own ideas about what gay Asian men should look like. I have read these phrases:
A: "Into ethnic guys. Black, Asian, Latino, all good to me"
B: "Asian and slim Latinos only"
C: "Smooth Asian bottom only - no shaved body please"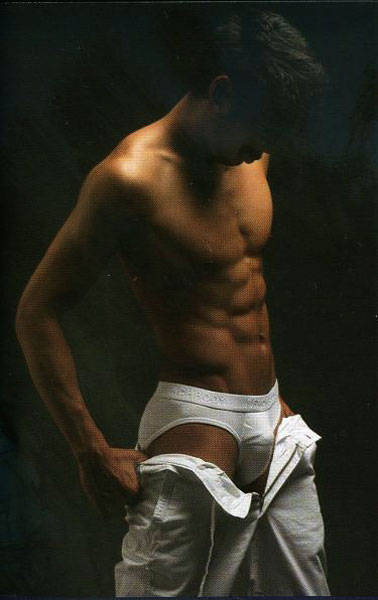 D: "looking for Masculine/DL top Asian"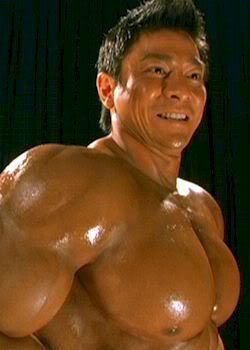 E: "into Eastern Asian - northern Chinese, Korean, and Japanese"
F: "No old, fat, fem, or Asian. No offense. That's just my preference"
"A" is a typical "Benetton" guy. He - a white guy - loves anything ethnic. He makes love with people from all over the world except for white guys who may remind him of himself.
"B" guy has some specific idea about gay Asian men. His phrase sounds like there are no fat Asian!
"C" is def by a guy who's into Asian twink. He may be fantasizing about a hairless adolescent body. Oftentimes, he is a "daddy" type.
Oh, and I feel sorry about "D" guy. There are so few masculine top Asian men in the world.... I think. When you go to gay bars, pride festivals, and gay Asian/API social groups and the like, how many masculine top-looking Asian guys do you see? There's a study saying that there are, in general, more bottom gays (including versatile) than top gays anyway.
"E" guys have deep understanding of Asian culture and sees difference among Asian men. He is more likely to have been to those Asian countries and cultivated his taste of those Asian men. He often speaks one or more of those languages.
And the "F" guy sees Asian in the same category as being fat and fem. Ouch. You can lose weight and can do something to boost your masculinity but you can't change your ethnicity!
What annoys me most is that he spent extra effort to write this disclaimer.
I have preference about men. But I don't spell out who I do NOT want to hear from. Especially on the Internet where people search by key words, typing a word "Asian" in your profile or ad will draw traffic from
Asian men themselves (me!) and
those who are looking for Asian. I'm looking for Asian-friendly people, but my search results often include those who are the least fan of Asian. What a bummer. "F" guy does not understand how the Internet works and definitely deserves F!
All from A to F, however, seem to connote certain images about gay Asian men. Some of my gay friends - Caucasian men who're into Asian - say that being into Asian is almost regarded as fetishism. That's why many of them do not want to admit that they're into Asian men with their non-Asian friends -- at least until they get really old and have nothing to lose any more. There seems to be such a prejudice against interracial straight couples too. But a thing is that gay Asian men are not regarded as "fetishists" by liking white, black, latino guys so much -- at least in the U.S. In contrast, Japanese gays call other Japanese gays, who are into white guys, gaisen which means "specializing in foreigners" and tend to see them fetishists.
Is having sexual preference to ethnic minority fetishism?
At any rate, I'm glad that there are gay guys in this country who are seeking Asian lovers, bf, partners, or whatever you call it. But I'm still confused about your images toward gay Asian men. I have a couple of chat profiles which do not show my clear facial pictures for privacy. I only send my clear pictures to people who I have a decent conversation with and see a possibility to meet in person. Guess what happens? When I see them in person, I often get complement like "Oh you look much better than your pictures." About half of the other times when I share my clear face pictures, however, people are disappointed and say I'm not what they're looking for. Their profiles say they're looking for Asian. I am Asian. My height/weight/age ranges fit their preferences. I'm not drug addict or do not have any bugs. We had a good conversation. But still my face picture is definitely not it. WTF?
People who are into gay Asian men do not have right language to express their desire obviously! Just saying "I'm looking for Asian" does not bring YOUR Asian men! It's basically the same as "I'm looking for gay men." That'll bring all kinds of gay men. You have to be more specific and need to learn what kind of Asian you're aroused by! I know there are
philanthropists who'd love whatever Asian, but most of you are not. And there are a variety of gay Asian men.
Which Gay Asian men are you into?